We are the Vanuatu National Audit Office
Providing assurance to parliament on the accountability and performance of the public sector

Auditor General's Welcome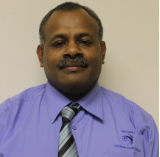 Sandy Caleb


As the Auditor-General of Vanuatu, it gives me great pleasure to welcome you to the Audit Office website. Our website aims to educate and help people understand and be aware of the services provided by the Office to the Government and people of Vanuatu.
We provide assurance to parliament on the accountability and performance of the public sector
Independance
In carrying out VNAO audits, we collect data, conduct analyses, draw conclusions, raise issues and form audit opinions in an independent manner, without being affected by influences that compromise our professional judgment, avoiding self- interest and conflicts of interest, and maintaining impartiality.
Integrity
Our interactions with stakeholders and clients must demonstrate honesty, fairness, objectivity, and truthfulness. In performing audits, we are committed to being transparent, accountable and not unduly influenced by the interests of others.
Professionalism
The VNAO aims to meet the highest globally accepted standards of professional SAIs. The Office is committed to ongoing professional development at all levels, to continuous quality review of its auditing process, to continuous quality improvement, and to being fully accountable for its audit results.
Transparancy
For any institution in the democratic system of government, it must have the public's confidence. To value this confidence, we intend to be open in our entire work and communicate our audit results in a transparent manner.
About Us
The Vanuatu Office of the Auditor-General is part of the International Organisation of Supreme Audit Institutions (INTOSAI) which operates as an umbrella organization for the external government audit community
Our Mission
To provide independent, high quality audit service, employing the highest possible standards in financial management and reporting, promoting the proper conduct of public business, and advocating for beneficial change in the provision of public services
Our Vision
Making a difference in the lives of the people of Vanuatu, through strengthening the accountability, transparency, and integrity of government and public entities
We'd love to hear from you
Whether you have a question, query or anything else, our team is ready to answer all your questions