Auditor General's Welcome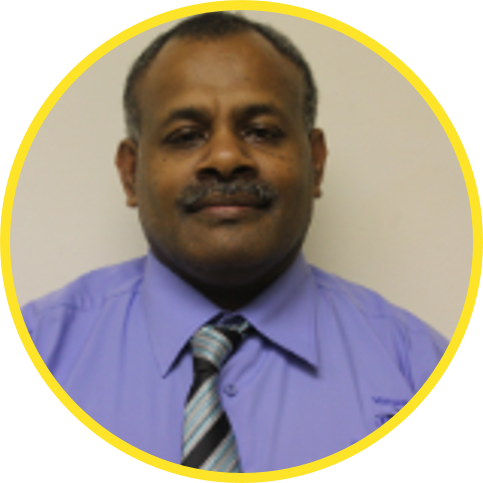 Sandy Caleb
As the Auditor-General of Vanuatu, it gives me great pleasure to welcome you to the Audit Office website. Our website aims to educate and help people understand and be aware of the services provided by the Office to the Government and people of Vanuatu. The users will be able to access and download information about the Office including published audit reports and other pertinent information. One of the major highlights of information about the Office could be found in the website is the Office's Corporate Plan.

This Corporate Plan addresses that recommendation by providing a written guide and strategic framework for the comprehensive development of the Audit Office.

There are many benefits to Parliament, the Government and the people of Vanuatu in having a strong, independent and effective Office. At a strategic level, one of the main benefits is that of helping to ensure "good governance" through improved transparency, accountability and efficiency. This is achieved operationally by:
Certifying that the money collected by Government is spent in accordance with the wishes of Parliament;
An Independent review and appraisal of all systems of control throughout the public sector (not just the financial controls);
Determining the extent of compliance with procedures, policies, regulations and legislations;
Providing reassurance to Parliament that their agreed policies are being carried out effectively as regards to control of the risks associated with these policies;
Facilitating good practice in managing risks;
Recommending improvements in control, performance and productivity;
Reviewing the value-for-money that all organisations within the public sector provide;
Saving money by identifying waste and inefficiency;
Advising on better ways of achieving the Government's objectives; and
Helping to ensure that assets and interests are safeguarded from fraud.
In addition to the Corporate Plan, there are other useful information in the site that will educate you more on the work of the Office.

Thank you for visiting our website and I encourage you to visit again to stay updated as we continue to "promote good governance through auditing".

Caleb Sandy
Auditor-General
We are the Vanuatu National Audit Office
Providing assurance to parliament on the accountability and performance of the public sector
Independence
In carrying out VNAO audits, we collect data, conduct analyses, draw conclusions, raise issues and form audit opinions in an independent manner, without being affected by influences that compromise our professional judgment, avoiding self- interest and conflicts of interest, and maintaining impartiality.
Integrity
Our interactions with stakeholders and clients must demonstrate honesty, fairness, objectivity, and truthfulness. In performing audits, we are committed to being transparent, accountable and not unduly influenced by the interests of others.
Professionalism
The VNAO aims to meet the highest globally accepted standards of professional SAIs. The Office is committed to ongoing professional development at all levels, to continuous quality review of its auditing process, to continuous quality improvement, and to being fully accountable for its audit results.
Transparency
For any institution in the democratic system of government, it must have the public's confidence. To value this confidence, we intend to be open in our entire work and communicate our audit results in a transparent manner.
We'd love to hear from you
Whether you have a question, query or anything else, our team is ready to answer all your questions